According to the box this is the Kroeger Croquignole de luxe board, yes indeed de luxe because the box says so, and I will sell it to you for a surprisingly affordable un-deluxe price of $50, but is it worth it? Well maybe….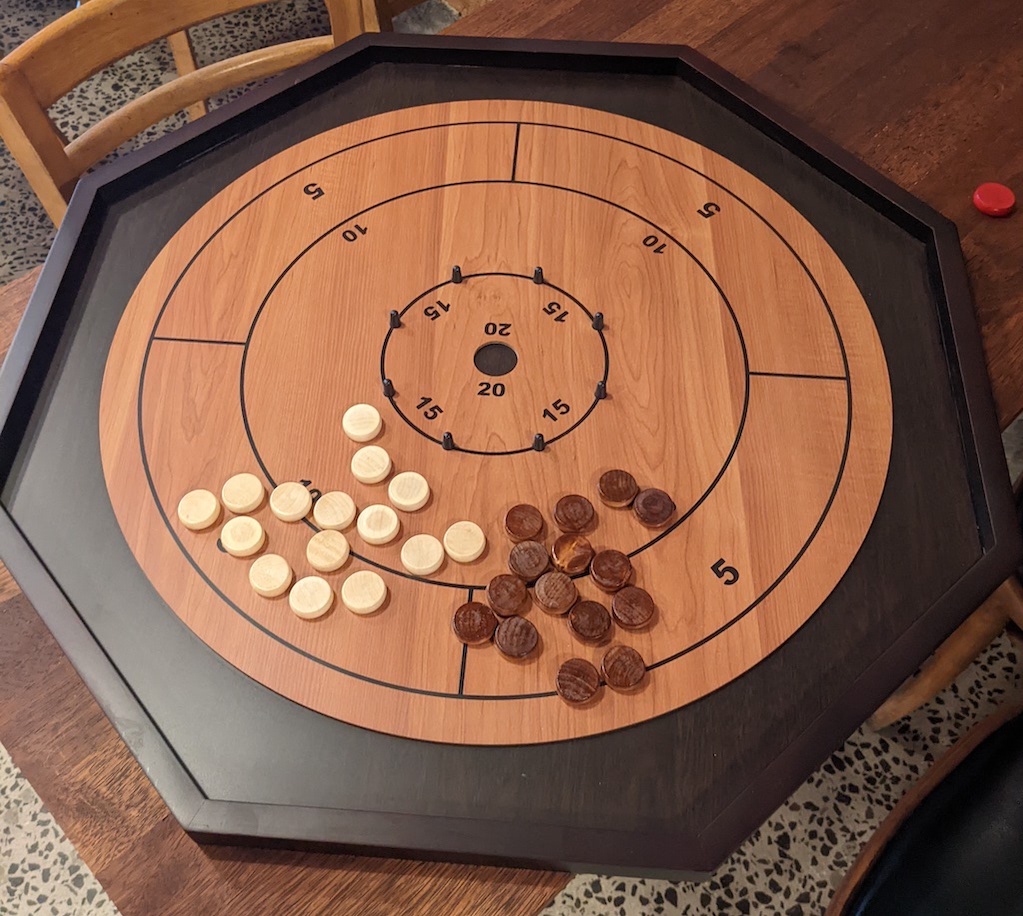 The Good
It's $50!
Build Quality: Bit lightweight but fine, play surface seems to be wood veneer, but does the job, no issues, but not an heirloom that will be passed down generations. Better than many Carrom boards I have seen.
After waxing the discs slide surprisingly well.
The play surface is consistent.
Board has scores printed on it.
Comes with 15 discs of each colour, so a generous 3 spares.Includes 2 die.
Can be played with competition size discs.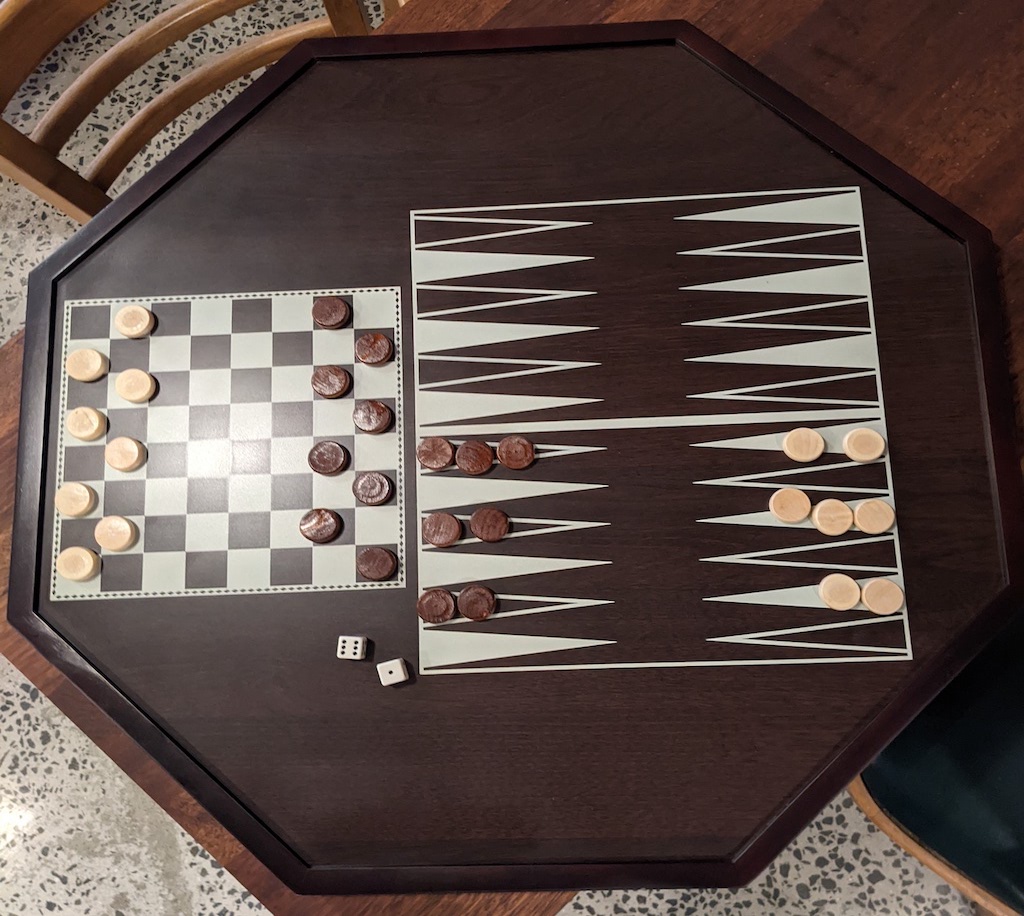 Did I mention it's $50?
The Bad
It's 18% smaller that competition board FFS!It's diameter is 10cm smaller than a tournament crokinole board, meaning everything has shrunk a little, the discs smaller, the gap between pegs smaller, the 20 hole not smaller, interestingly the 20 hole fits a regulation competition disc perfectly, so you can play this board with a decent disc set Yay, however with the gap between the pegs being a cm narrower it makes some shots with standard discs challenging.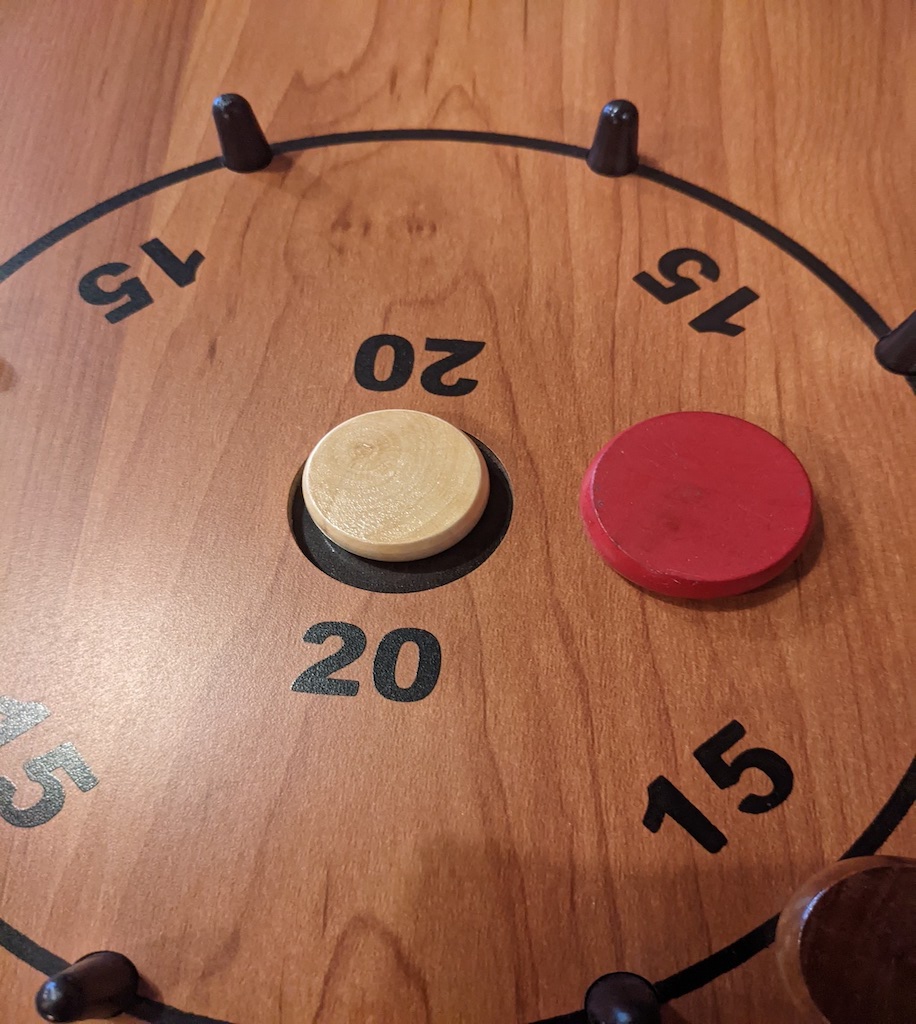 The supplied discs are perfectly serviceable, but there are some small inconsistencies in finish, adding slight randomness, you will end up with a favourite disc.

You can feel the line markings, without waxing they add little rings of friction

No rubber on the pegs, they bounce, but not BOUNCE!

Not a heirloom piece.
Conclusion
It's a fun board to play, and if you're Crok curious it's an affordable way to discover the joys of the game, however if you get serious about the game you are going to want to upgrade.